Augusta Distillery recently welcomed more than twice the number of visitors—about two hundred—it would typically host on a Saturday afternoon. Many had reservations for the hour-long "pardon our dust" tour, which begins with a sampling of bourbons pulled straight from barrels followed by a guided look around the 45,000-square-foot facility, currently undergoing extensive renovations. Most guests opt to add on a pour of Buckner's 13-year-old single-barrel bourbon. Ever since the esteemed San Francisco World Spirits Competition named it the best overall bourbon in June, the distillery, located in Augusta, Kentucky, a hill-locked hamlet of 1,200 residents roughly fifty miles upriver from Cincinnati, is just about the only place to taste what judges deemed the world's best bourbon.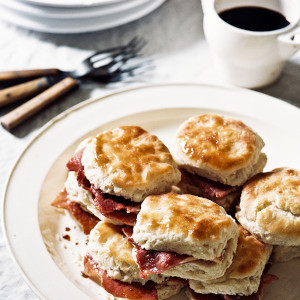 "It was never a widely distributed product to begin with, but some of the big stores would have it on their shelves," says Augusta Distillery president and cofounder Ryan Edwards. "Not anymore."
Known as the "Oscars" of spirits awards, the San Francisco World Spirits Competition is the largest and longest-running competition of its kind. In a double-blind tasting process, a panel of sixty-five judges awarded Buckner's 13-year its highest rating of double gold. The bourbon then won the best single-barrel bourbon, 11-years-and-older category, before being named best overall bourbon, topping a competitive field of 503 entrants.
"We were all high-fiving and hugging; there were some tears," Edwards says. "It was an awesome moment just to respect the competition we were up against and be recognized as someone who can put together a bourbon with a great palate and that people like to drink."
In addition to the World Spirits competition, this year the American Distilling Institute named a 15-year-old version of Buckner's single-barrel (Revolutionary War veteran Captain Phillip Buckner founded Augusta in 1786 as a trading post along the Ohio River) the Best Craft Bourbon and Best Craft Whiskey in the United States. 
Not surprisingly, the high-profile recognitions have sparked a whole new level of interest in the start-up distillery and its products, but Edwards says it hasn't altered its business plan. Founded in 2018 by five partners—four of whom are husband-and-wife—Augusta Distillery opened its visitor's center last year in a circa-1883 building once used to upholster horse-drawn carriages. Preparations are underway to install twin column stills and related equipment with the capacity to produce roughly 14,000 barrels a year. Distillation is expected to be up and running by February, just about the time construction is completed on the distillery's first rickhouse.
So, how did a start-up distillery in a small river town produce a head-turning bourbon that stood out among the big boys? The answer begins with sourcing, a practice increasingly embraced by new brands and bourbon drinkers alike. From there, it boils down to having a nose—and palate—for good bourbon.
To produce the first batch of Buckner's 13-year, for example, Edwards selected ninety-two barrels from an inventory he's amassed over several years and continued to age. The production run yielded about 10,000 bottles. "Even though every single barrel is, by definition, a unicorn, there are broad tasting profiles that we're looking for," he says. Buckner's should be "right down the fairway of what I think all bourbon should aspire to be." Made from a traditional mash bill of approximately 70 percent corn, 20 percent rye, and 10 percent malted barley, the bourbon drips with classic caramel and vanilla flavors complemented by peppery spice and a touch of heat, with notes of mellow oak and stone fruit.
Augusta Distillery recently released the first in its Old Route 8 series, an 8-year single barrel, and plans to release Buckner's 10-year single barrel, the third and final installment to carry the Buckner's name, in November. The plan is for all the distillery's products, whether initially sourced from another distillery or eventually made and aged at its facility, to be Kentucky-made, single-barrel bourbons aged for at least eight years and bottled unfiltered at cask strength.
"We'll always be a buyer," says cofounder and board chairman Lance Bates, who, with spouse Lalani Bates, also renovated and opened the nearby Beehive Augusta Tavern. "Because even when we start making our stuff…it's going to take eight years before we can sell it."
Finding those barrels, however, has become increasingly difficult as the demand for aged bourbon continues to skyrocket and more new players enter the market. "When something hits, you've got to know about it and be willing to buy it extremely quickly if it fits your flavor profile and age," Edwards says. "Any way we can find it is what we're doing. Barrel brokers, talking to our distillery partners directly—you hear a rumor, and you chase it down."
The competition for barrels has grown so fierce that, these days, Edwards often buys them sight unseen. "Literally, they will sell within hours, so it's whoever says 'yes' first," he says. "However, once you've bought a fair amount of barrels and you know what the mash bill is, how it was produced, and where it was stored, you have a certain level of confidence that you can work with the vast majority of what you buy."
Which raises the question: If you've been successful at sourcing and bottling high-quality bourbon, why invest $30 million plus to build a production distillery and aging warehouses? "To each their own, but for me, to be truly authentic, it's got to be grain to glass," says Edwards, who with his wife recently renovated a circa-1801 former bar and brothel into the twelve-room Augusta Guest House.
For Bates, an Augusta native with two-hundred-year-old family roots in the area, it's also about providing jobs and attracting visitors to a picturesque riverside town that, until now, was perhaps best known as the place where George Clooney went to high school. "Our core mission is to create jobs and an economic ecosystem that helps the community," he says. "We also believe we can make great bourbon."