Chef Sean Brock has been preparing plates of inspired Southern fare for years, first at McCrady's and Husk in Charleston and more recently in Nashville at his own Joyland, Audrey, and the Continental. Now he's breaking the news to G&G that his newest Nashville venture will serve up platters filled with Duke Ellington, Kitty Wells, and Pink Floyd. By the end of September, the Continental will be reborn as Bar Continental, a lounge focused on the experience of listening to vinyl records played through high-end audio equipment while enjoying great food and classic cocktails. Relatively new in America, the concept is inspired by Japanese kissa bars that started in the 1950s as places where aficionados could hear rare jazz recordings. To say that the unabashed audiophile Brock is enthused by this project is an understatement. We asked him to turn down the volume long enough to tell us more.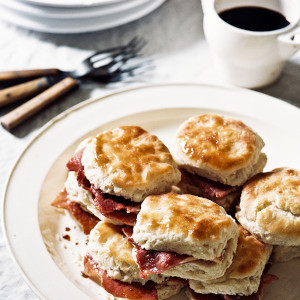 Where did the inspiration for Bar Continental come from?
I love Japan's traditions in respect to hospitality and always return from there energized to try new things. On my last trip to Japan in May, I was at a vinyl listening bar, sitting in the sweet spot of the sound system, and realized I hadn't listened to an album played in stereo through fifteen-inch speaker drivers in a long time. Too often now we just listen to music on our phones. There, the music was all around me—it's transcendent when you're able to pick apart the individual instruments and voices. Something clicked in me.


It's obvious you're a big music fan.
One of the reasons I moved to Nashville was to be around music and musicians. And the whole time I've been obsessed with kissa bars in Japan, I've wondered why we don't have one in Music City. Looking around at the Continental, I could envision it happening here.


Did converting the space involve upgrading the sound system?
It's crazy—I was able to almost entirely replicate a kissa system within a week because Craigslist in Nashville is amazing. We installed acoustic curtains and separate audio systems for two bars. One bar has two vintage McIntosh tube amps going into vintage Tannoy speakers within Onken cabinets. The other bar has a monster 300-watt McIntosh amp going into a pair of prototype Tannoy speakers I spotted on Craigslist. They were being sold by a longtime music producer named Dan Frizsell, who acquired them from legendary producer Chips Moman, who had them made especially for the production of a Highwaymen album. [Editor's note: The Highwaymen were a country supergroup of Johnny Cash, Waylon Jennings, Kris Kristofferson, and Willie Nelson.] It's amazing to be able to sit in front of the same speakers as those guys did to listen to their tracks. They are sweet. They are perfect.

Will Bar Continental focus on certain music genres?
There will be a focus on jazz, 1960s and 1970s soul, Mississippi blues, and honky tonk. And sometimes we'll play an entire classic rock album that has incredible production values, like by Led Zeppelin or Pink Floyd. The programming will be pretty intense, such as Monday will be jazz and Tuesday will be soul. We'll put out a monthly calendar.


You're going to need quite the record collection.
I've spent the last two months buying records. I just bought three thousand soul 45s. Really, I've been the happiest I've been in a really long time. The fun part is, Nashville has an amazing vinyl community and amazing record stores. Regardless of what else is going on, I'm looking through the crates at Phonoluxe every Friday morning. But I'm only buying the highest-quality vinyl and listening to every single one to make sure they sound bright and open and not noisy.

Do you think Bar Continental will appeal most to audiophiles or foodies?
I'm hoping it will be a bit of both. It's really more of an evolution, because the food and drinks will mostly be the same as the Continental. Food will be prepared with the same intensity, in an environment devoted to listening to great records. Hey, we're a bar on Broadway in Nashville. I have so many people who come to town wanting a music experience but who don't like big crowds. This will be a great way to get a Nashville music memory, but in a more relaxed environment.


So when you're not Chef Brock, are you going to be DJ Sean?
Believe me, I'm going to be deejaying a lot in the beginning, and then we'll also have guest deejays like local musicians and people from out of town. I'm at a point in my life where I'm starting to picture what I want to be doing in twenty years when I'm sixty-five. And that's spinning records.