I am sitting on a veranda in the North Carolina highlands. It's not yet fall, but there's a cool tang to the air. I am about to go inside for a sweater, and I plan to return with a cocktail, something both refreshing and warming. A drink, say, Truman Capote might enjoy. What should that be?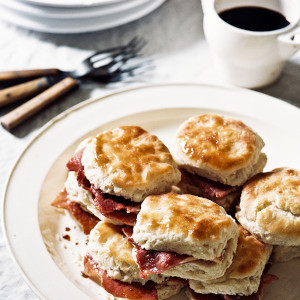 Actually, I am not on a mountain veranda. I'm in my office in New Orleans, and it's early summer and humid. But the prompt above is what I fed into the artificial intelligence chatbot ChatGPT, which uses what's called a "large language model" to devise responses and mimic human interactions. Until last year, as far as I was concerned, "large language model" chiefly referred to William Faulkner's prose. Now it's the next thing in technology. If you want to know more, just eavesdrop wherever young people are gathered.
Within seconds, the chatbot responded with text appearing on the screen, word by word, in the manner of a computer in a spy thriller: "What a lovely setting!" my imaginary friend wrote. "Here's a recipe for a cocktail that's both refreshing and warming, perfect for sipping on a veranda in South Carolina as the air starts to cool."
I had specified North Carolina, but whatever. Perhaps it was a Northern computer, which could explain its struggle to differentiate between the two Carolinas. But I made the drink it proposed, and, lo, it was quite good. As far as I know, the machine didn't simply cadge another recipe from an obscure website, though there exist more drink recipes on the internet than stars in the night sky, so I can't be sure. But AI adroitly crafted something with merit—essentially, it started with the Gold Rush, a honey-tinged variation on the whiskey sour popular in the early 2000s, and then added bitters and lengthened it with club soda to invigorate.
And the name of the drink? ChatGPT had the answer for that as well: "In honor of Truman Capote, let's call it the 'Capote Cooler.'"
Well, let's. (Let us also agree to ignore the fact that Capote's favorite cocktail was the screwdriver.) And since I was in New Orleans and not in the Carolinas, I set about creating a setting for this beverage. I punched the same scenario into Microsoft Bing's Image Creator. It produced several pictures of middle-aged men in sweaters on a porch with a drink in hand. This did not inspire. So I broadened my request, and asked it to depict "a classic Southern cocktail served on a veranda in the Carolinas, at a home in the manner of Thomas Kinkade." Four images popped up. Spanish moss figured in one, gauzy hills in the others, with one offering a cunning little cottage across a well-tended yard.
I settled into this virtual world with my actual drink and found it quite comfortable. I, for one, welcome our new home bartender overlords. For now.