Death & Co has become one of the most recognizable names in the craft cocktail world since opening its flagship New York City location in 2006—a time when you could hardly find a great Manhattan in Manhattan. The small, romantically lit bar and its original team were instrumental in shaping the current age of fine imbibing, including inventing modern classics you'll now find on menus around the world, such as the Oaxacan old-fashioned. Now, after adding locations in Denver and Los Angeles, Death & Co has finally come to the South, launching its latest outpost in Washington, D.C., this July.

"In deciding where to put any new location, we like to think about where we love to spend time," says David Kaplan, the founder of Death & Co. "One thing we love about the South, and about D.C., is the history. There's a real permanence to cities in the South; places like Savannah and Charleston and New Orleans. And Washington, D.C., is particularly unique. First, it's the seat of policy and decision making, but it's also a town with so many driven, interesting, global people. The historic architecture is just incredible. You wrap all of that together and you have something you cannot duplicate."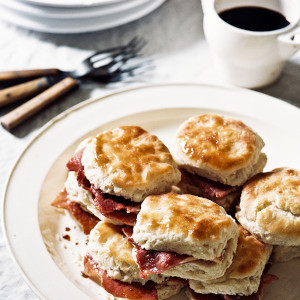 The space they chose has its own history beyond its beautiful architecture—until last year, it housed the much beloved Columbia Room cocktail bar, founded by Derek Brown, with whom Death and Co has had a long working friendship. "We knew that no matter where we went in D.C., we'd be living in a very long shadow," Kaplan says. "We're truly honored that we have the opportunity to carry on this incredible legacy and indelible approach to hospitality."
Located just twenty minutes on foot from the White House, Death & Co welcomes guests through Blagden Alley, a stylish, funky, old-world collective of row-house buildings dating to the mid 1800s, in the Shaw neighborhood. A striking carriage house out front hides a full three floors of space, and updates include banquettes on the outdoor deck and "a kind of stadium seating," Kaplan says, around the main marble bar—though fans of the old Columbia Room will be glad to know that the room's iconic mosaic was retained.


As for the menu, Death & Co has tailored the cocktails to D.C. "We have our internal team open a space," Kaplan explains, "but then we gradually hand it over to the locals working there. By six months in, each Death & Co represents the town it is in. We organically allow it to take on the style of that city." Among the dozens of drinks listed on the pages of the art-heavy menu, you'll find the Afterglow, created by bartender and Death & Co beverage director Tyson Buhler. Here, he's adapted the recipe for the home bartender.