Fishing is not always simple, especially when you throw a boat into the mix. But this fish and grits recipe is remarkably streamlined—and tasty. It involves but a few kitchen basics: a cast-iron skillet, a compound butter amped up with Old Bay that you can whip up beforehand, and grits. (You do keep grits on hand, yes?) It's quick enough that you can knock it out on a slack tide and be back on the water when the fish start biting again. And it has a triple personality, working equally well for breakfast, lunch, or dinner.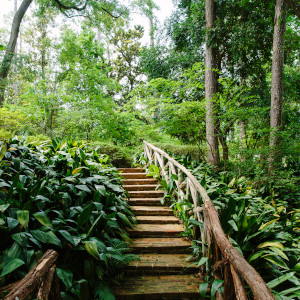 You'll need a couple of skinless fish fillets. My go-tos for this recipe have been freshly caught Spanish mackerel or bluefish. Redfish are perfect, too. As for the grits, while I prefer stone ground grits, I'll be honest: I don't shy away from five-minute grits when I'm fixing a quick fish lunch. And I don't use milk or chicken broth for cooking grits in this preparation. The butter and rendered fat from the fish provide plenty of rich gravy, and with the cheese in the grits, you might not want too much richness.
The compound butter is a snap and highly customizable to both taste and convenience. The Old Bay might seem like an easy choice for a seafood dish, but its combination of red pepper and salt pump up the goodness of grits, too. Mix-ins not included in this recipe could include dried herbs, fresh parsley or chives, minced dried onions, hot sauce, and horseradish. Troll through the refrigerator. That's my typical approach. If you have a fishing trip coming up, make the compound butter a few days ahead. You might be surprised at how often you use it.


Follow T. Edward Nickens on Instagram @enickens and find more Wild South columns here.