When Pêche opened in New Orleans in 2013, it quickly became one of the most lauded seafood restaurants in the South. Most notably, it took home the James Beard Award for Best New Restaurant in 2014, and chef Ryan Prewitt took home the foundation's award for Best Chef: South that same year.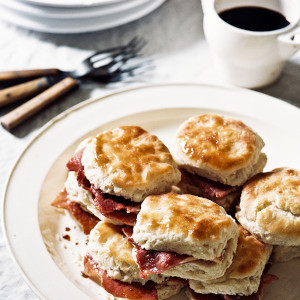 A decade later, the restaurant's dedication to highlighting the Gulf's best proteins has never wavered. Whether in the form of raw oysters or elegant whole fish preparations, the menu at Pêche merges the region's freshest, most sustainable seafood with international flavors.
In her recipe for shrimp kebabs, Pêche chef Nicole Cabrera Mills enhances jumbo shrimp with ingredients from Korea, Japan, and her own Filipino heritage, plus a great char from the grill. Note: The kimchi butter renders down to about two cups, the excess of which may be kept in the fridge for up to six months and brushed on a variety of grilled foods.