Sustainability seems a worthy goal. Who wouldn't want to consume in such a way as to leave the faintest footprint possible? Yet the concept still has the whiff of hair shirt and gruel about it, especially when it comes to food and drink. If it's good for the earth, cynics ask, can it taste any good? And what do producers actually mean by sustainable?
Distillers, of course, have been among those chasing that grail—after all, distilling drains a lot of resources and results in a lot of waste. Copal Tree Distillery, in the rainforest of southern Belize, seems to have it figured out. Designed from the ground up to be as eco-friendly as possible, the distillery released its first Copalli Rum in 2018. It invites those aforementioned cynics to visit, and to see for themselves how it makes its light-footprint liquor.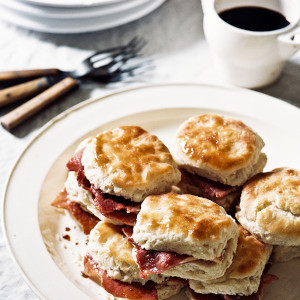 That's hardly a hardship, considering the Copal Tree spread also includes a small eco-lodge with sixteen suites and a villa set along a jungle ridge, where visitors can not only witness the process of rum (and chocolate) production but also explore Mayan ruins and marvel at the disconcertingly stereophonic roar of howler monkeys at twilight (not, as your imagination will want to insist, dinosaurs emerging from a portal to the underworld).
A sugar estate and a distillery of some sort have occupied portions of Copal's 16,000 acres for more than a century, and for a time, previous owners operated a citrus orchard here. The modern distillery gets everything it needs from the holdings, set between mountains and sea: sugarcane (it boasts the first and largest organic sugar farm in Belize), yeast, and water. The distillery grows that cane only on the former grove site, leaving the rainforest to remain wild. It doesn't burn its fields seasonally as most do, which keeps pollution out of the air and small creatures in their habitats. Any waste left over from the rum making goes back into the ground as fertilizer.
As for the water, the company collects some 100,000 gallons of rain each year. In other words, "we get it from the gutters," says Ed Tiedge, Copal's president and master distiller, a former financier and marine with little use for fancy language. (Importing bottles and shipping the rum are, he admits, the operation's least sustainable parts.)
Copal Tree tends two types of cane, red and black. These sugar varieties are soft and inclined to topple in storms, and so are rarely cultivated for commercial sugar. But they bring a flavor to the rum that can't be found in sugar or molasses from the commodity market. "The rum tastes the way it does because the sugar is grown here," Tiedge says.
Much of the rum then travels a few hundred yards up a hill to the resort's bar, where you'll find senior bartender Tim Cal, a Belize native who has been working to capture magic in a glass for more than a decade. His rum sour works especially well with Copalli's flagship white rum, made from a blend of the red and black cane, and his addition of Campari and grapefruit lends some pyrotechnics.
Copalli Rum is just now entering the U.S. market and may be found online in many states. But if you can't get Copalli, try substituting another full-bodied white rum. For ambience, search "howler monkeys" on YouTube and play at full volume while you sip.