For more than a century, bartenders have showcased their prowess and sought national recognition in the underground world of bar competitions. Speed Rack, an all-female showdown, is a relatively recent and exciting addition to the scene. As the name signifies, it focuses on swiftness: In a series of three rounds, mixologists compete in a highly charged, head-to-head battle to make delicious cocktails in the fastest time possible, all while raising money for breast cancer research.
During her first Speed Rack in July 2021, Atlanta bartender Baylee Hopings made it to the final round and was given the task of mixing a Paper Plane, a modern classic created at the legendary Manhattan cocktail bar Milk & Honey and featuring equal parts bourbon, Amaro Nonino, Aperol, and lemon juice.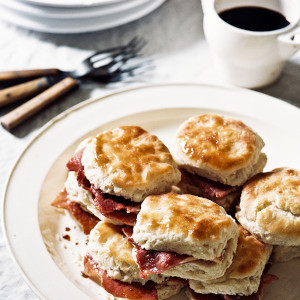 But when Hopings scanned the bar, the Amaro Nonino was missing. "I thought, 'What am I going to do to make a cocktail when a fourth of it isn't here?'" she recalls. "When I think about a Paper Plane, the Nonino just makes it because of the warming spices coming through and a little bit of bitterness and orange notes that cut through some of the sweetness."
So Hopings looked around at what was available and concocted an alternative to the Nonino: a fifty-fifty mix of amontillado sherry and yellow chartreuse. The sherry added nuttiness, while the yellow chartreuse provided a honeyed vegetal note—both lending the cocktail more structure, according to Hopings.
The resulting riff received high marks and a high compliment from the judge that requested it. "She said it was the next Paper Plane," Hopings says.
Ultimately, her speed and quick thinking helped her place second at her first try at the competition. The following year, Hopings would go on to win the Season 10 Southeast regional competition in Charleston.