Anyone who needs proof that biscuits are the South's quintessential foodstuff need only crack a book. You'll find them, "brownhued," in the work of Thomas Wolfe as well as tucked into a paper sack with a tin of sardines in that of Flannery O'Connor. The hot buttered biscuit that Jem shares with Scout, in Harper Lee's To Kill a Mockingbird, tastes to the latter "like cotton." Their baking occurs in Toni Morrison's Beloved, as Sethe makes biscuits for Paul D, and supplies a hearth-warmed interlude in William Faulkner's The Sound and the Fury, when Dilsey prepares for kneading by grinding "a faint, steady snowing of flour onto the bread board."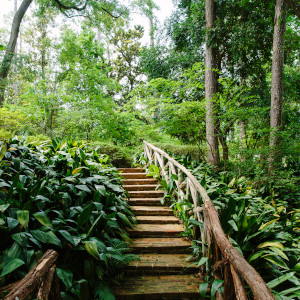 These aren't the books to crack, however, if you want to learn the very particular secrets to making biscuits. For that, you preheat the oven and open Erika Council's Still We Rise: A Love Letter to the Southern Biscuit with Over 70 Sweet and Savory Recipes. Council is the chef-owner of Atlanta's Bomb Biscuit Co., which in seven years has grown from a pop-up to a pandemic delivery service to a food stall to its current incarnation as a line-out-the-door restaurant in the city's Old Fourth Ward. Council's book is a tender valentine to biscuits and their history, but, as important, to the generations of Black cooks like her who baked, buttered, and perfected them. (Among them, her late grandmother Mildred Cotton Council, the famed proprietor of Mama Dip's Kitchen in North Carolina.)
Council bills herself as the biscuit "Jedi," and home bakers armed with this book will indeed be tapping into an ancient and powerful force. Her basic buttermilk biscuit is perfection. "Serve immediately," the recipe says, as if any fool could resist. But biscuits come in many permutations, and Council covers all the good ones—angel biscuits, with their little poof of yeast; 7UP biscuits, which get their high rise and slightly sweet flavor from a cold splash of the soda—and invents her own along the way: "butter swim biscuits," which, with almost indolent ease, "defy all the cardinal 'rules' that one MUST supposedly follow to master the perfect biscuit"; Duke's mayonnaise biscuits, which, I mean, come on; and her take on biscuit sandwiches, stuffed with fried oysters, or fried green tomatoes, or pimento cheese, or a lusciously deep-fried chicken thigh.
Kenny Gilbert knows something about fried chicken and biscuits. After Oprah Winfrey tasted his version, she was hooked, getting it catered in whenever dinner guests appeared or hunger struck. The onetime Top Chef contestant now co-owns Silkie's Chicken & Champagne Bar in Jacksonville, Florida, and he's built his debut cookbook, Southern Cooking, Global Flavors, around a fetching scheme: He takes ten staples of Southern cuisine on a worldwide tour to show not only their universality but also how to reimagine them in your kitchen. Take those chicken biscuits, for example. In Korea, the honey sauce he lathers on the chicken gets a red smear of gochujang, with plantains and turmeric showing up in the biscuit dough. In China, the chicken comes topped with kung pao sauce and slaw, and peanuts and ginger perfume the biscuit. You catch the drift. Gilbert's other staples include ribs and slaw, seafood boils (his French take contains lobster and escargot), collards and cornbread, and oxtails and rice (which stop in the Philippines to become oxtail adobo and in Guyana to become a pepper pot with rice fritters).
Dale Gray's very existence has been something of a world tour. A native of South Africa, she worked for six years in South Korea, where she met a soldier from New Orleans and followed him back to the States, eventually landing in Brookhaven, Mississippi. Her popular Instagram feed, dedicated to sharing "the food inspired by each South I've known," led to South of Somewhere: Recipes and Stories from My Life in South Africa, South Korea & the American South, a delightful debut cookbook. South Africa sneaks into her pimento cheese with Gouda and Peppadew peppers. Her ground beef bulgogi bowls, rowdy with ginger and sesame and shiitakes, are like a Korean cousin to our Southern dirty rice. Her ribs get lacquered in a maroon sauce of gochujang with maple syrup. And she's come to serve her South African rooibos tea "the way people have iced tea in the American South: steeped, sweetened, and chilled in a pitcher to sip on at a moment's notice, usually on the front porch with friends."
What Gray cooks might technically be classified as fusion cuisine, but what a distinctly personal fusion it is. Same goes for Natalie Keng, whose Egg Rolls & Sweet Tea: Asian Inspired, Southern Style melds the heritage of her Taiwanese parents, who immigrated to Georgia in the 1960s, with the Southern fare they came to adore. Keng's fried chicken goes into spring rolls, rather than biscuits, which she swirls into honey. She boils what her mother called "dirt beans"—the Mandarin translation for peanuts—with cinnamon sticks, star anise, muscovado sugar, and a glug of soy sauce. Okra isn't for breading and frying but for delicately blanching and dipping into a daikon radish sauce. Exemplifying that "Buddha-Bubba" nexus, her fried catfish gets drizzled with a hot Hunan chile sambal spiked with muscadine cider.
"Much of the Southern diet actually resembles that of the Mediterranean, considered the healthiest diet in the world," writes food blogger turned cookbook author Lauren McDuffie. Hmmm, maybe. But McDuffie's mission to "(politely) refute the claim that Southern food is all bad for you and hopefully breathe new life into some tired, worn-out notions" is a noble and, as it turns out, delicious one. In Southern Lights: Easier, Lighter, and Better-for-You Recipes from the South, McDuffie swaps Greek yogurt for mayo and figs in a blanket for the pigs without ever losing sight of the pleasures of eating Southwise. She lightens up the cooking without dimming the flavors. Her smoky pinto beans with vinegary tomatoes, showered with pink shards of skillet-crisped country ham, is healthy without tasting like anyone's idea of healthy. Her pecan pie bites—little roly-poly balls of toasted pecans, dates, vanilla, and bourbon, if you please—supply the yum of pecan pie without the subsequent nap-time sugar crash.
The book's final recipe, however, makes a sharp break with the theme. There's no olive oil or avocados or yogurt in sight. No, this one calls for two sticks of butter and a cup of full-fat buttermilk. "Many recipes lighten up beautifully, with no cost to their deliciousness," McDuffie writes. "But a biscuit? Not so much."
Some things, after all, are sacred.